Nicole Johnson is a vocalist and children's dance teacher in Columbus, Ohio. She was classically trained in voice in High School and at Otterbein College in the Musical Theatre Department.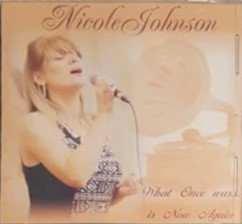 "Her voice is Wonderful, Beautiful, Angelic, and Powerful. She has a great vocal range and can sing just about anything."
"She's beautiful, professional, friendly, a very gifted lady and has all the makings for being a star. You can't help but fall in love with her."
For more information or to hire Nicole, send an email to nicole@nicolejohnsonsings.com.
"The purpose in life is to find your gift and share it with others."

– Pablo Picasso