Hi Everyone,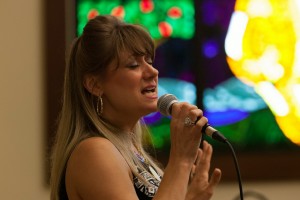 I had such a great time singing for the Wesley Ridge Assisted Living Community. I sang in the Chapel. Some fans came out and there were about 30 in the audience, some sat in the balcony. I sang 17 songs for a one hour performance. I even had programs. My friend, Jennifer, took the photos. Didn't she do a wonderful job?
I bought a new mic for this gig, so my sound was incredible. A gentleman said he missed the first part of my show but was very impressed with my final song… "My Man", and really enjoyed my performance.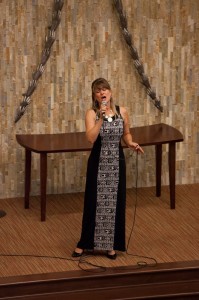 It's fun when I sing songs like "It's a Sin to Tell a Lie" and "Perhaps, Perhaps, Perhaps" when I see people in the audience sing along.
I would like to thank Bega for doing my nails and advertising in my program.
Now I can proudly add Reynoldsburg as one of the cities I have performed in.
Thanks for all your support.
Nicole